Attendance at the APAA Council Meeting 2022
The 2022 Annual Meeting of the Asian Patent Attorneys Association (APAA) was held from October 15-18, 2022.
This year, we sent Ms. Megumi Saito as a delegate of our firm. During this conference, she had 14 meetings with our foreign agents, joined the Design and Trademark Committee Meeting, and participated in the workshop "Into the Metaverse: Trademark Branding" as a speaker to obtain the latest information regarding various countries' intellectual property issues. She found that it was also a great opportunity to maintain and expand our network relationships.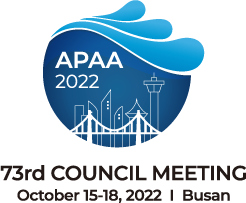 APAA Official Web Page https://www.apaa2022.org/